How a clean laundry system is changing lives
Easy Read | 3-5 minutes
How much do you know about the conditions of small remote communities in Australia? I know I wasn't very aware of just how bad the conditions are in some areas of our "Lucky Country" but it's organisations like Remote Laundries Project, and the individuals that work with them, that are assisting change in these areas and too many peoples lives.
I caught up with Brittany from Remote Laundries Project, to find out a little more about what they do, that's helping to improve the health and quality of life for people in remote communities…
Firstly, can you please tell the Boom community a little about yourself?
My name is Brittany Ciupka and I'm the project officer for Aboriginal Investment Group's (AIG) Remote Laundries Project. I've always been interested in health and medicine, but even more so fascinated about the social determinants of health.
I moved to Melbourne several years ago from the US and pursued a Master of Public Health degree. Like many people living in metropolitan areas of Australia, I knew remote communities faced health and social challenges but didn't know how to be part of the solution.
Fast forward to moving to Darwin in the beginning of 2020 and eventually joining team AIG. I was drawn to AIG because their passion, innovation, and impact was evident through their long list of successful projects.
What is Remote Laundries Project?
Remote Laundries Project is an initiative that improves health, quality of life, and social/economic outcomes for Aboriginal people living in remote communities through free and reliable access to laundry facilities. Through something as simple as clean clothing, this project reduces (and even prevents) scabies, which in turn prevents kidney and heart disease later in life. Remote Laundries Project also creates five sustainable Indigenous employment positions, which injects money right back into the community.
The laundry itself is indestructible and equipped with specific machines and chemicals to eliminate the scabies parasite and other bacteria. One of the most fascinating aspects of the design, in my opinion, is the automation. Each machine is controlled by a tablet that automatically injects detergent, sanitiser, and softener into the wash cycle. From our office in Darwin, I can see when each machine is started in real time and how much of each liquid is being used. This allows us to ensure track laundry usage and even monitor the supply of chemicals.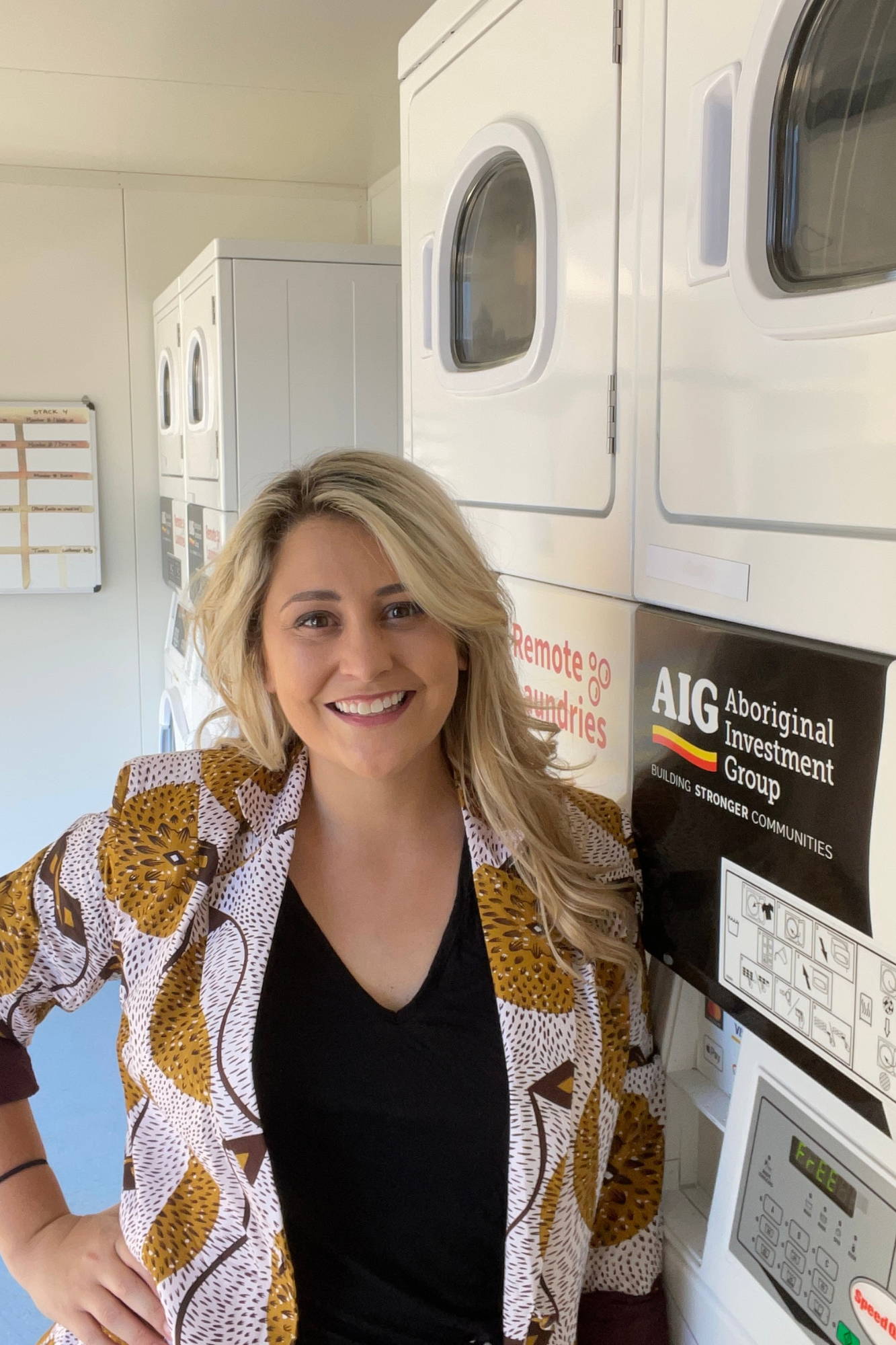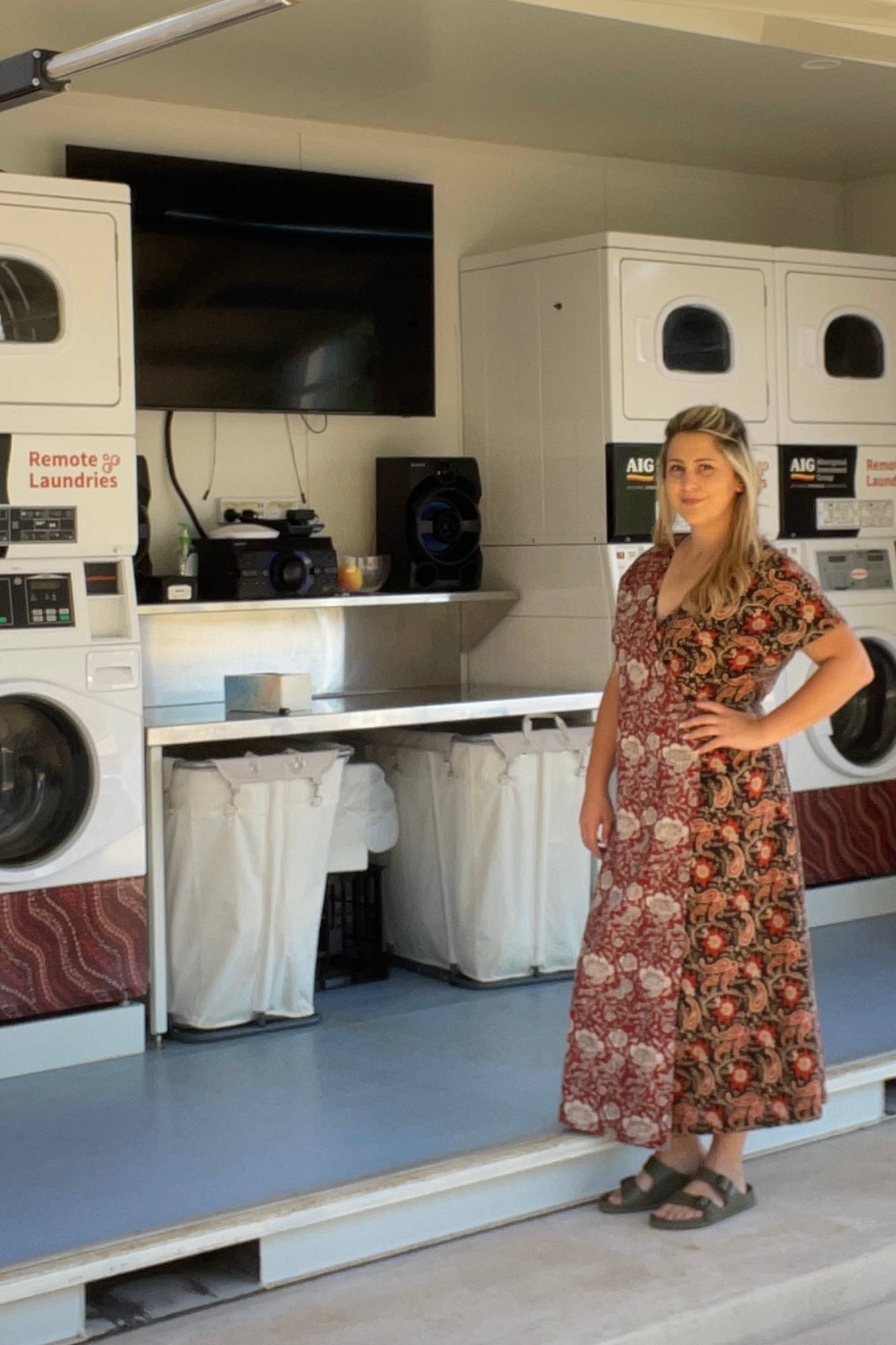 How did Remote Laundries start? What was the inspiration behind the idea?
Remote Laundries started as an expressed need from the Traditional Owners of Barunga, a community of about 300 people in the northern region of the NT. They wanted to address the unacceptable statistic that 8 out 10 Aboriginal children living in remote communities will contract scabies before their first birthday.
AIG worked closely with the community and other stakeholders to develop Remote Laundries Project. Our pilot project has been operating for over two years now. Of course we've recorded positive health outcomes, but the impact was much greater than that. For example, school attendance improved as a result of good health and access to clean uniforms.
I know many of us don't know the reality of just how bad the living situations are in a lot of indigenous communities in Australia, so is there anything you'd like to tell us so we can be more aware of what's really going?
Overcrowding is a serious challenge with tragic health consequences. We expand on this in greater detail in our Remote Laundries documentary(which you can find at the end of this article).
In regard to washing, having several families under the same roof puts extraordinary strain on household appliances. Domestic machines are likely to break from overuse and getting parts or maintenance to community is no easy feat. This makes it difficult to break the cycle of disease without a reliable, commercial-grade laundromat.
How many different communities do you work with?
We currently have three operating laundries in Barunga, Darwin, and Angurugu (Groote Eylandt). We will soon start construction on two more units for Groote Eylandt Aboriginal Trust – one in Umbakumba and one in Milyakburra on Bickerton Island. We anticipate at least three additional sites to launch in this new financial year, with many more to follow after that!
How can people help Remote Laundries?
The infrastructure of our purpose built and fully automated laundries costs $224,600 and our annual running costs are about $105,000 including wages for the laundry attendants. With each laundry being a free service, we rely on support from businesses and individuals. We have a unique corporate partnership program for businesses who would like to get involved. We offer a tangible opportunity to meet Reconciliation Action Plan or corporate social responsibility targets, avenues for employee and/or community engagement, and positive brand awareness amongst other opportunities. There is a lot of flexibility in our partnerships and I love working with our partners to build a mutually beneficial relationship.  
Individuals can also make a huge impact in our project. We have an online donation platform and really appreciate people following us on social media and sharing our story.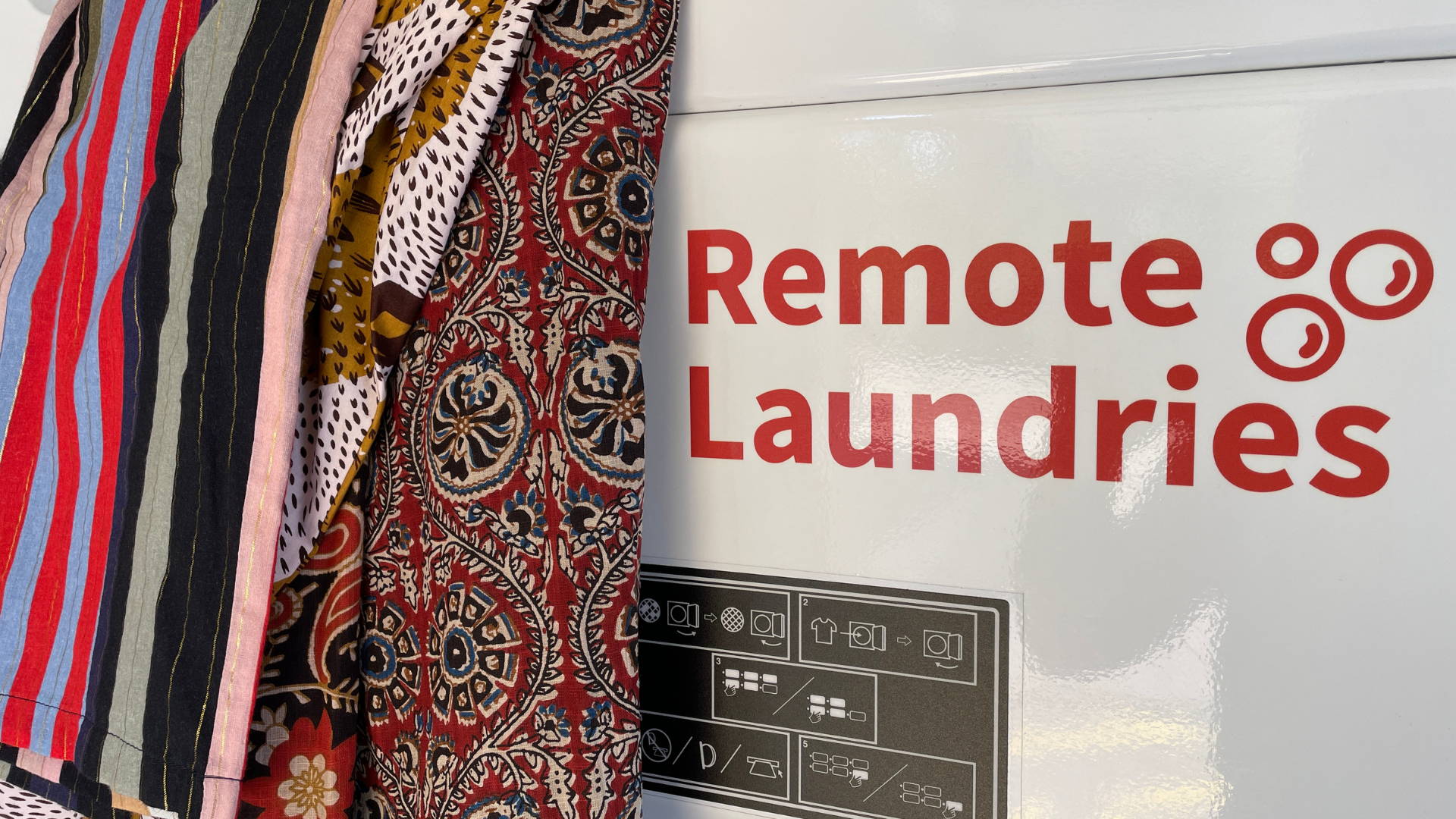 Our current winter collection is called Kindness…
How would you define kindness, or what's your interpretation of kindness?
I believe kindness is treating yourself and others gently and compassionately.
Is there a particular moment of kindness in your life - given, received or even observed - that stands out to you?
I see kindness from so many angles in my role with Remote Laundries. Recently, I saw that one of our Darwin laundry attendants was giving his lunch to hungry laundry patrons without hesitation. Since hearing of this, Simon George and Sons have been donating fruit weekly for the laundry. It was a beautiful ripple effect of kindness.
And lastly, what does it mean to live a big, beautiful life?
To me, living a big and beautiful life is about finding joy in all that you do.  
❤️ ❤️ ❤️
Please follow Remote Laundries Project on INSTAGRAM | FACEBOOK | WEBSITE
Watch the documentary below to find out more about the wonderful work they do for our communities