Get Work Wear Ready With These 5 Easy Looks from Boom Shankar
Who said dressing for work had to look a certain way. Considering we spend so much of our life at work, it upsets me when I hear people say "oh I really love that, but I couldn't quite possibly wear that to work". I say, WHY?! Of course we have to take into consideration the type of workplace and the style of work we do (or that's what I've been told) but it's still possible to look smart even when we add a twist of personality to it. Not to mention the water cooler chats you can have when wearing Australian designed, ethically and traditionally made garments, with a story of love and kindness behind them… you'll be getting employee of the month in no time!  
So we thought it would be fun to explore the possibilities of some new work outfits with your beloved Boom Shankar pieces. All these classic designs will go with just about anything and keep you looking stylish all through winter and beyond… so let's start playing!!!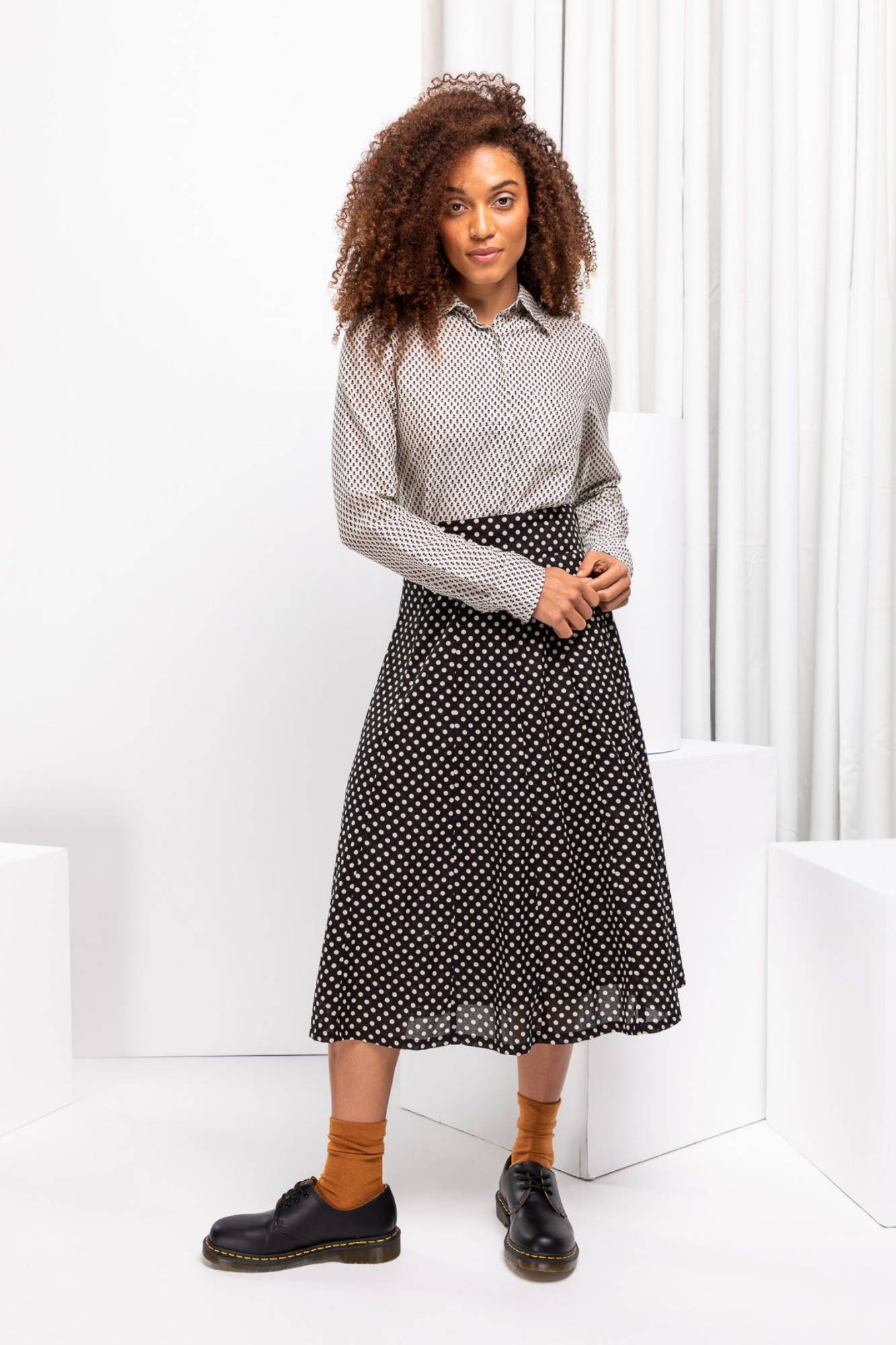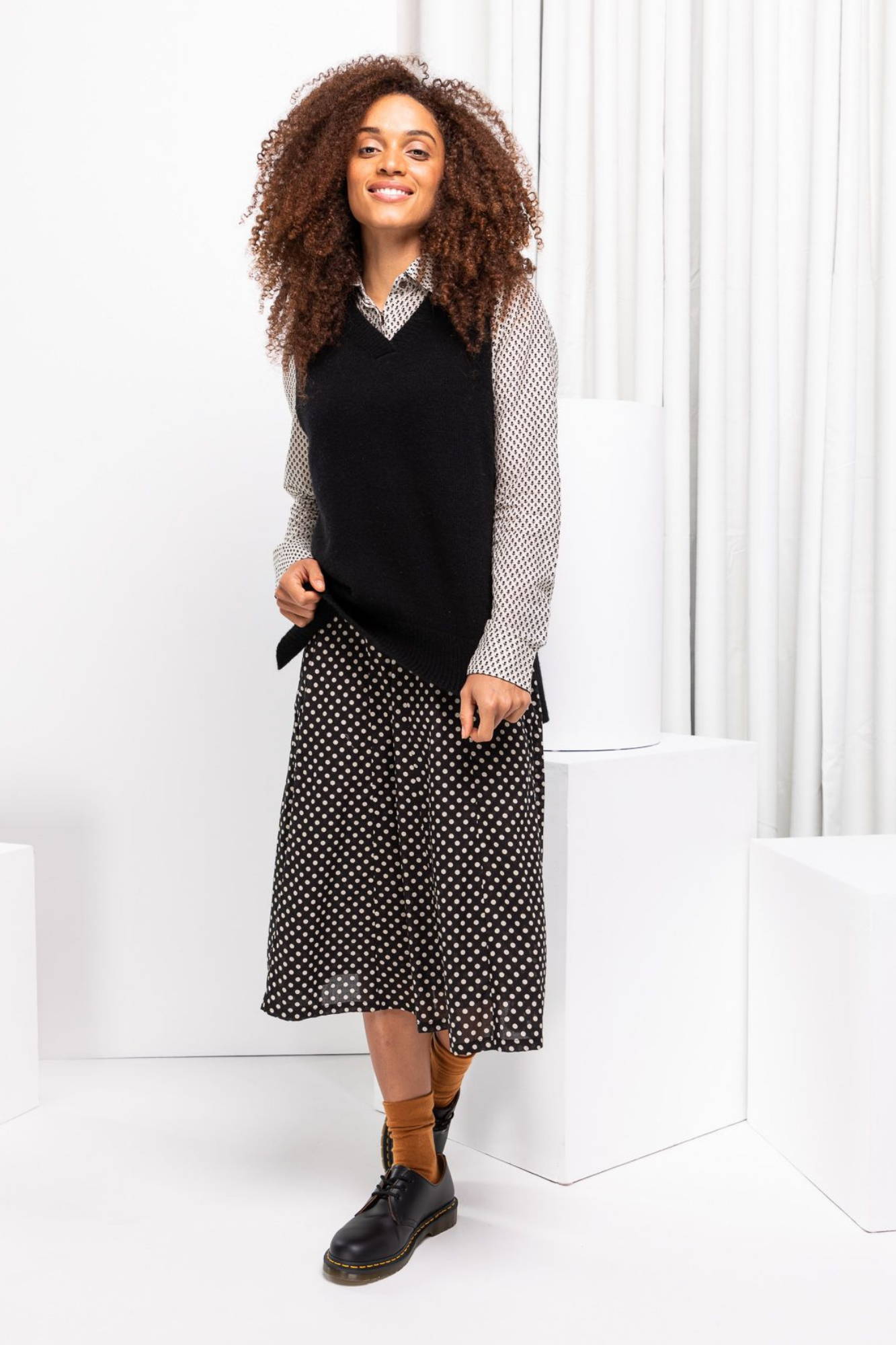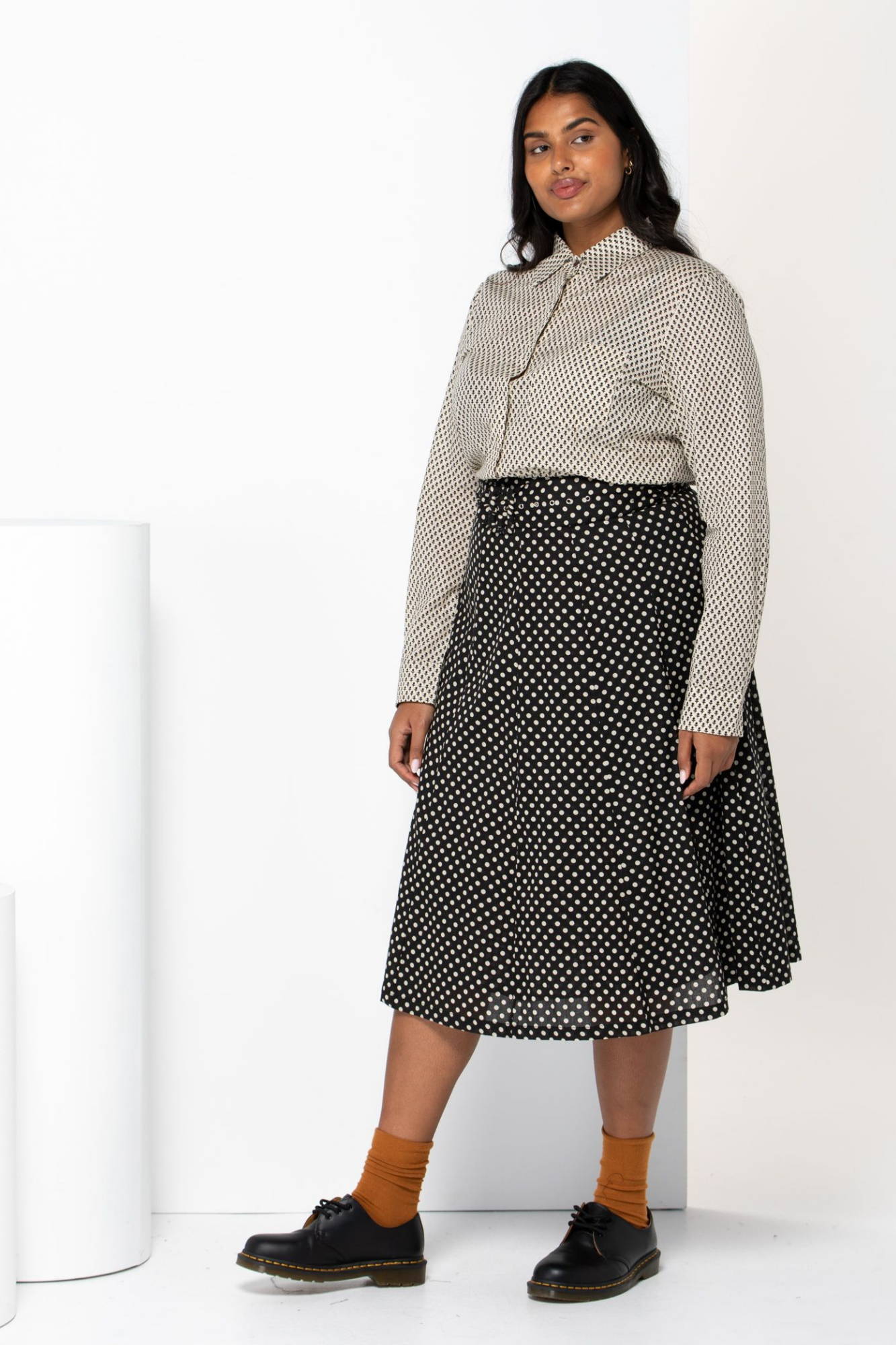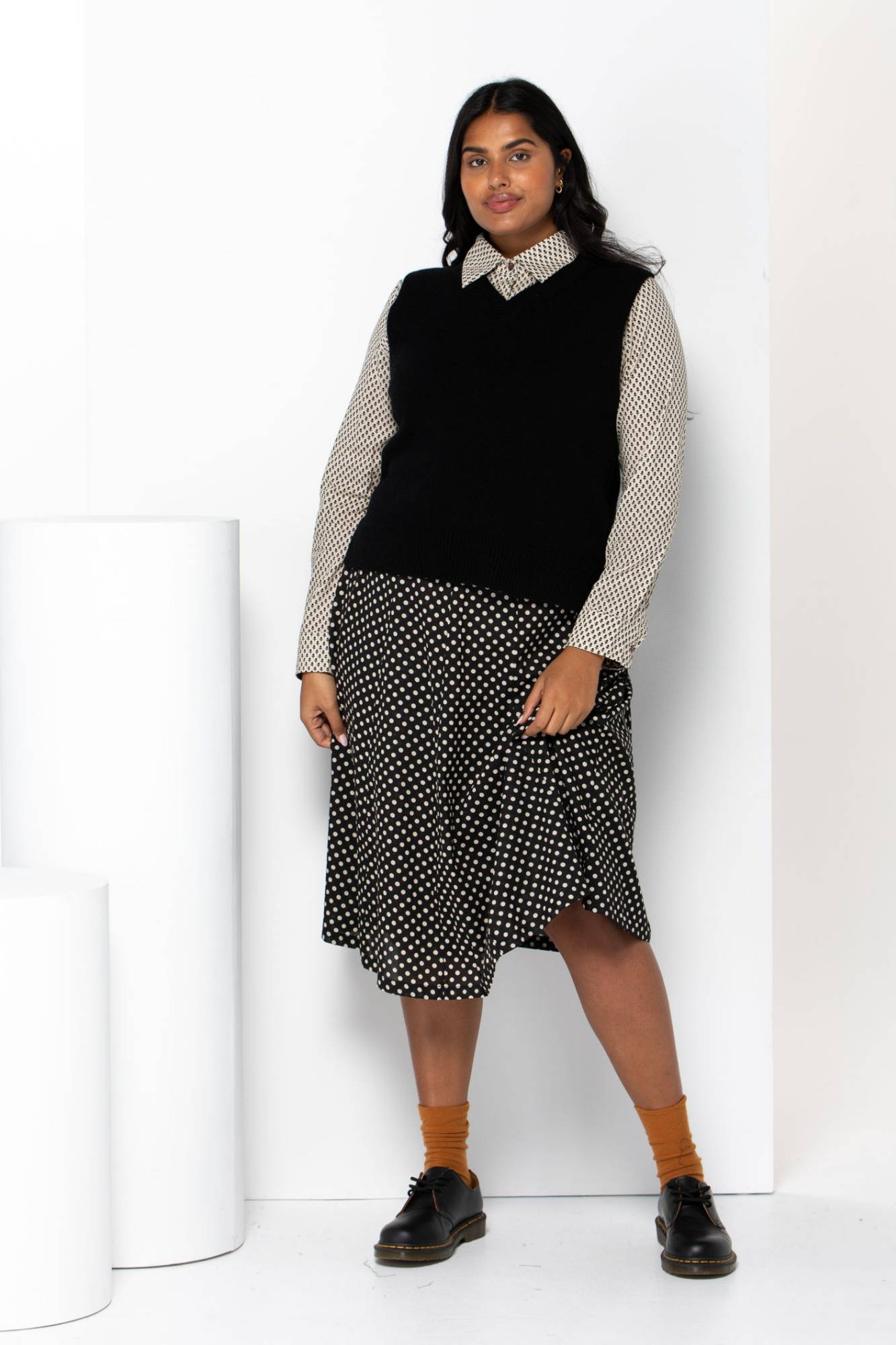 For our first Boom Shankar workwear outfit (above) we've chosen the lovely soft cotton Metropolitan Shirt in Woodside and teamed it with the Grand Skirt in Newtown, which is also 100% cotton, fully lined and made with traditional block print fabric. For those colder days you can layer this outfit with the State Vest in Black, our very versatile winter staple made with 70% lambswool, which is a brilliant fabric for regulating the bodies temperatures, this outfit will be a definite winner for the workplace, and with the classic designs of each piece, they'll be easily adaptable to mix and match with other items in your wardrobe.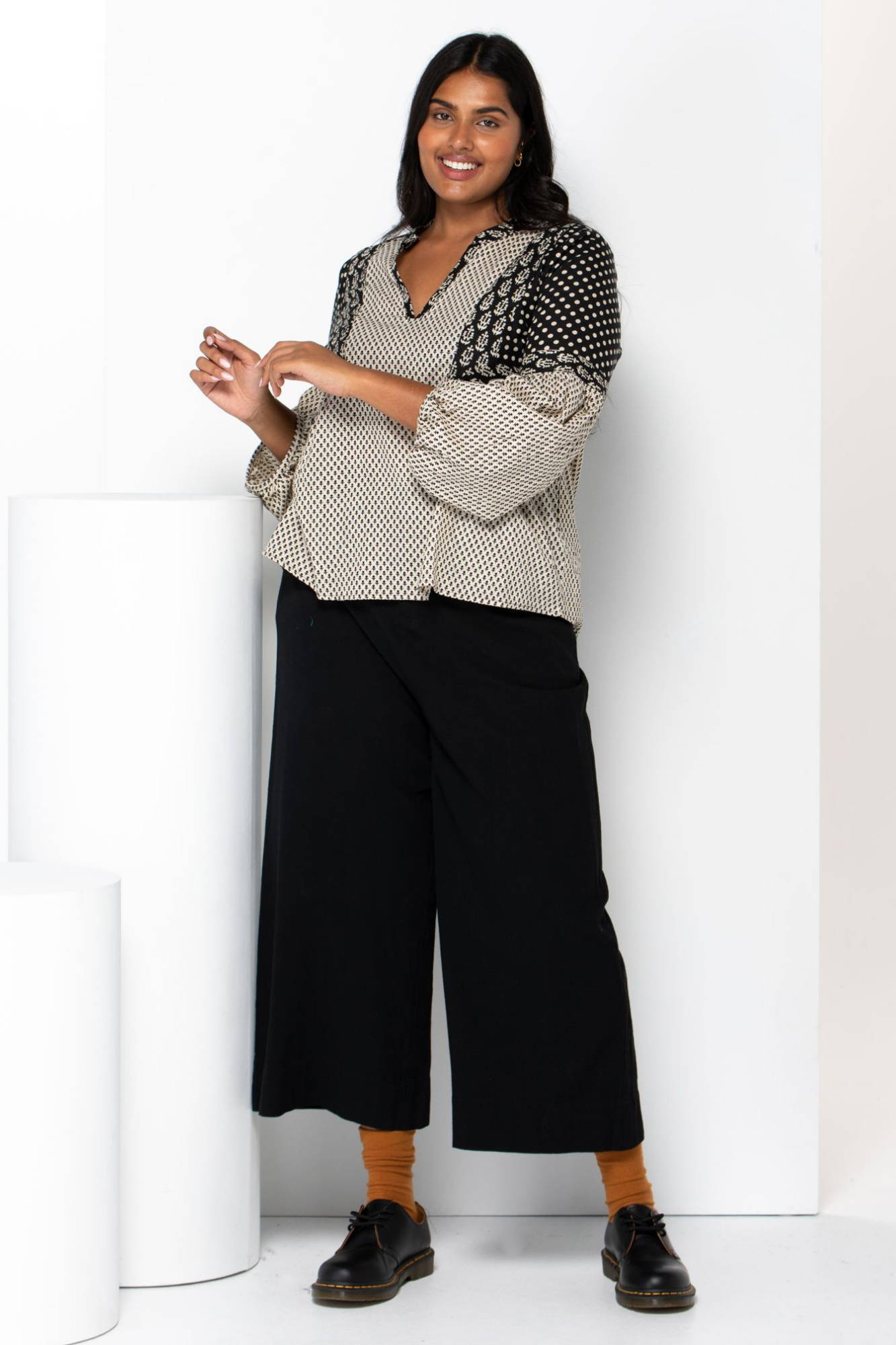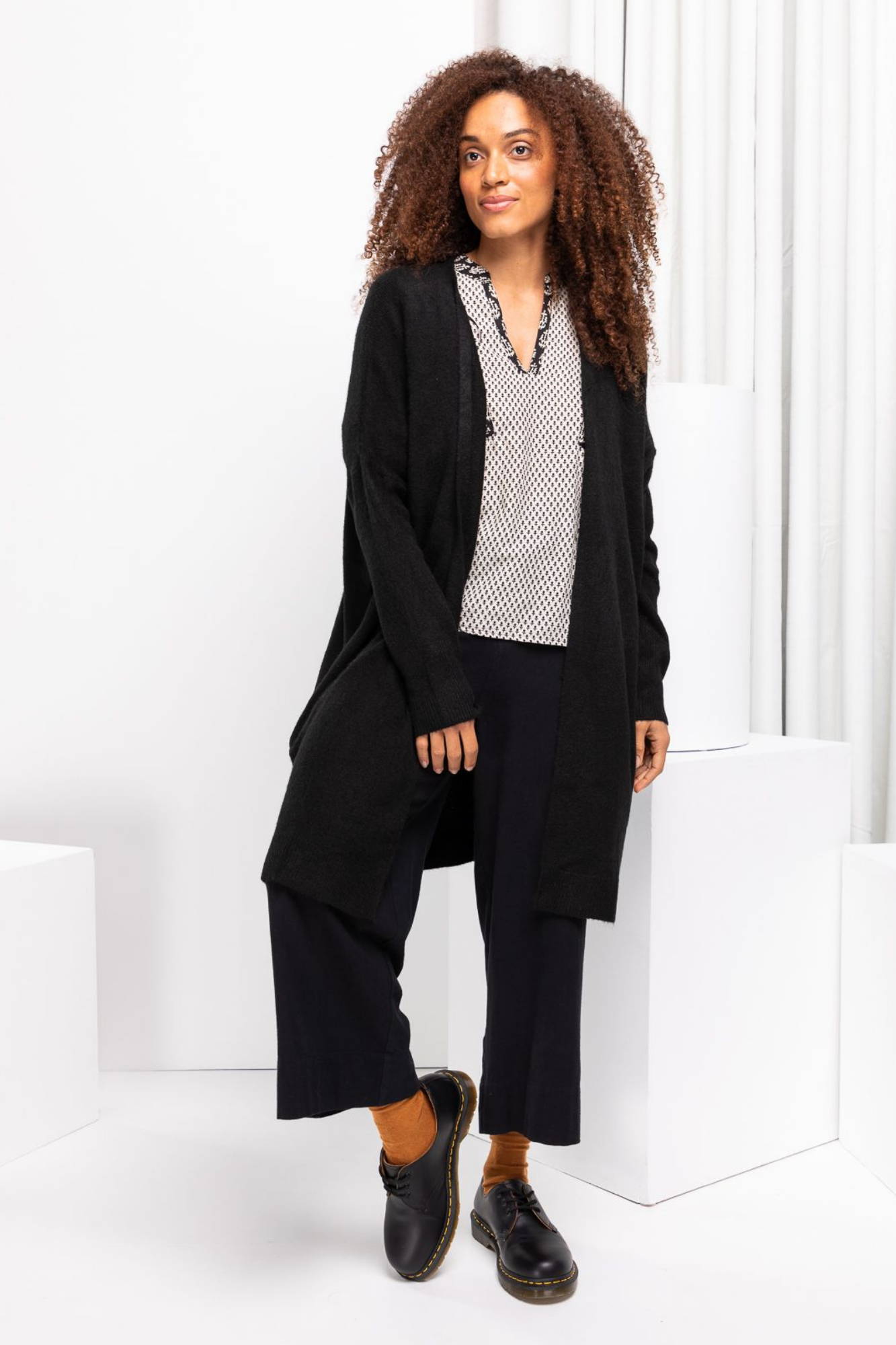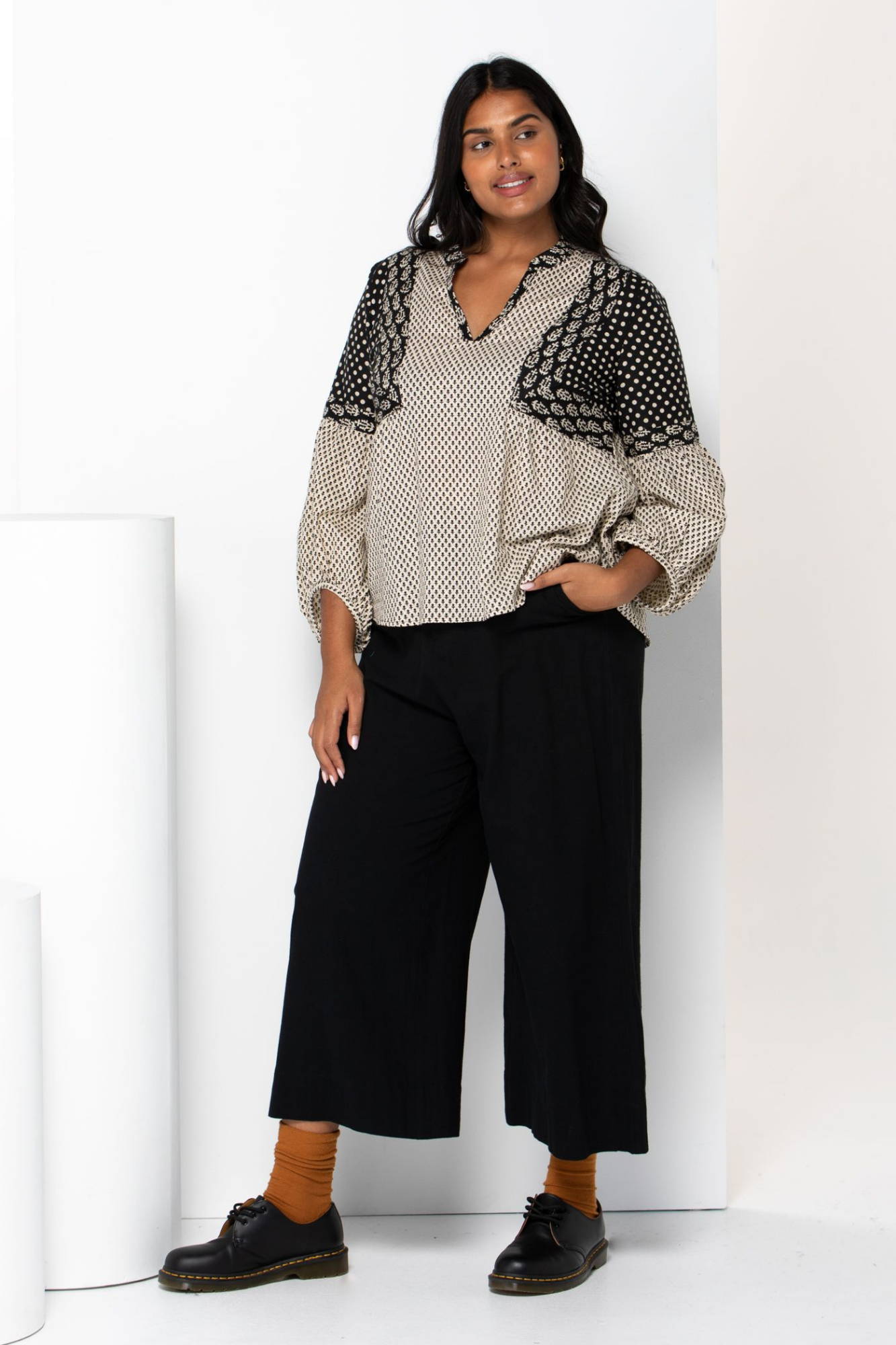 For our second Boom Shankar workwear outfit (above) we've gone for something a little more casual, but with that simple "tuck the shirt in"trick, this outfit will smarten up in a flash. The Stevie Top in Broadway features beautiful patchwork panels in our traditional block print cotton fabric, and has a loose, floaty style fit with fluted sleeves that are super flattering. We've paired it with our classic cotton Memento Pants in Black which are a wardrobe staple, with their timeless cut and comfortable fit, making them very versatile for winter and even all year round. For those colder days you the Memento Cardigan in Black is a perfect addition over this outfit, with a relaxed fit, lovely soft fabric and cosy pockets, this cardigan is the ideal throw over and will keep you warm to and from work.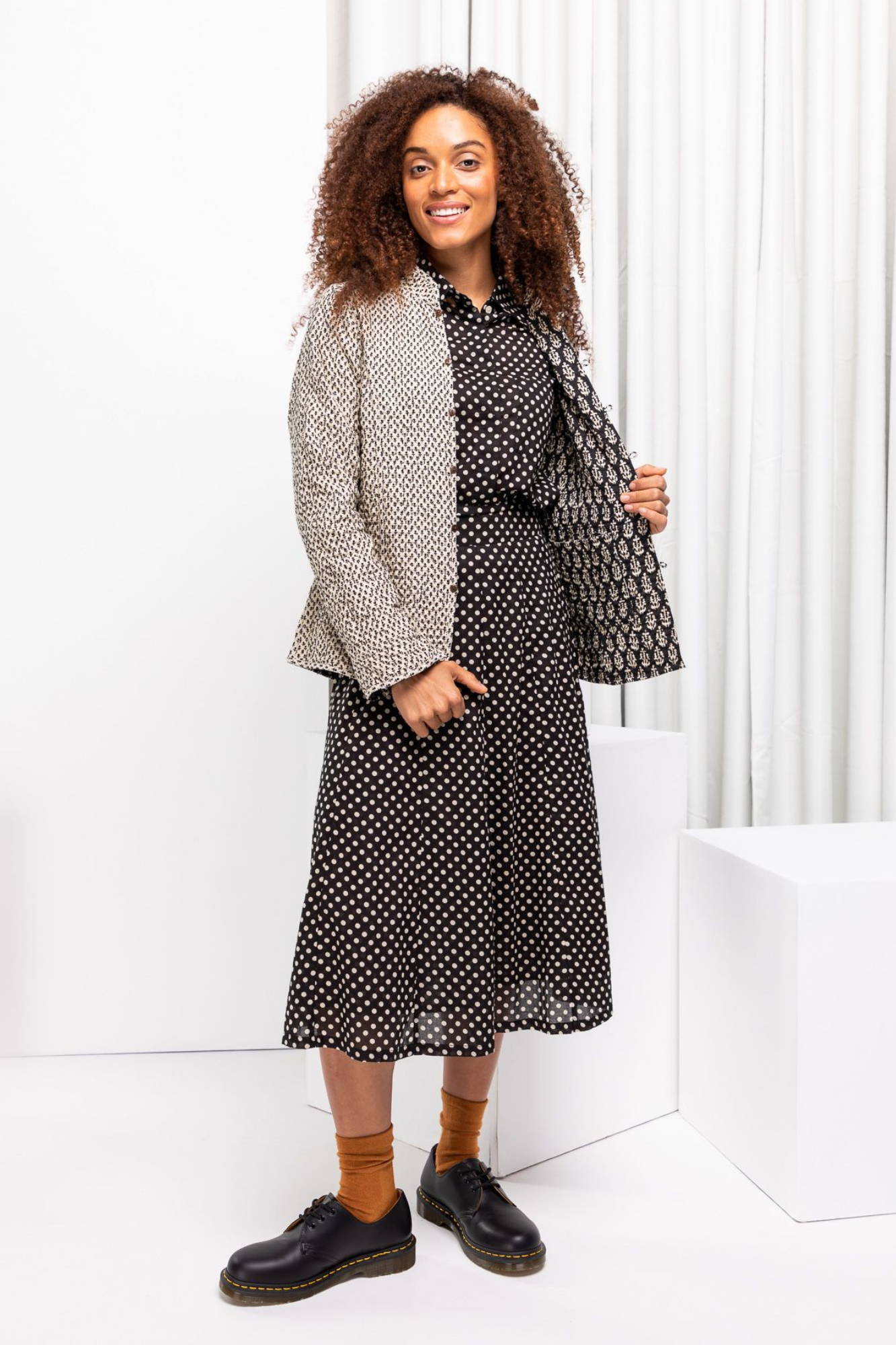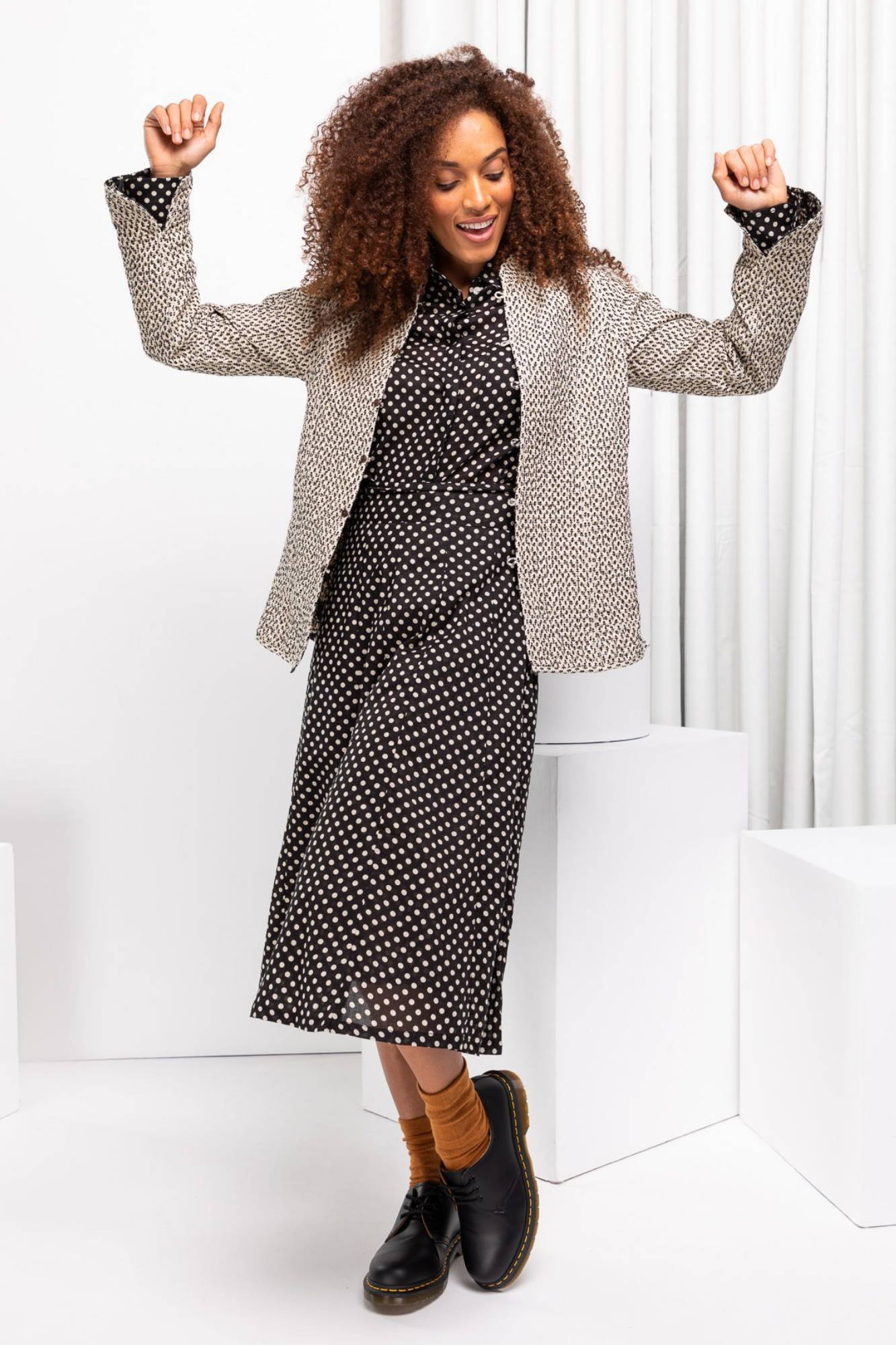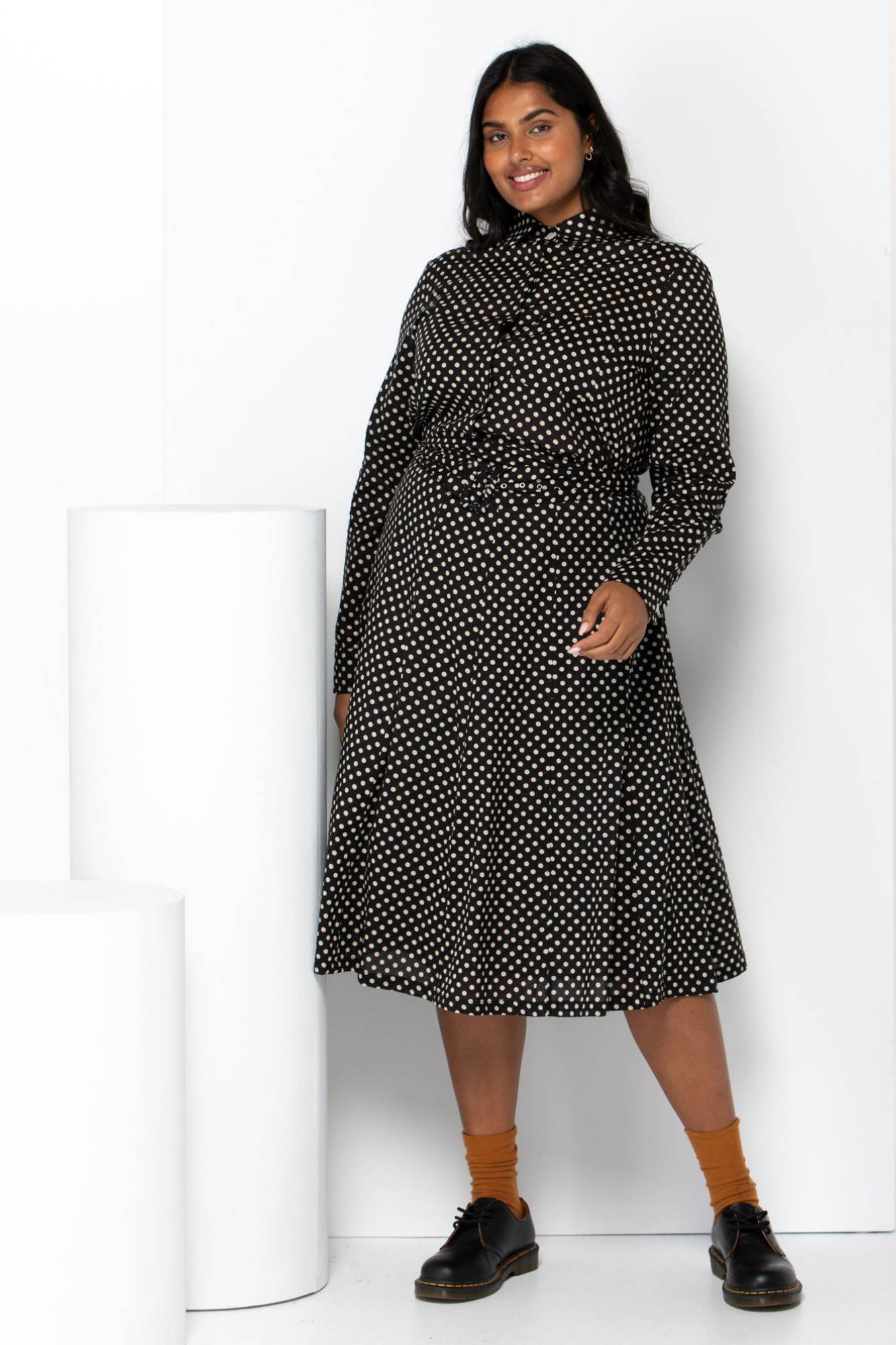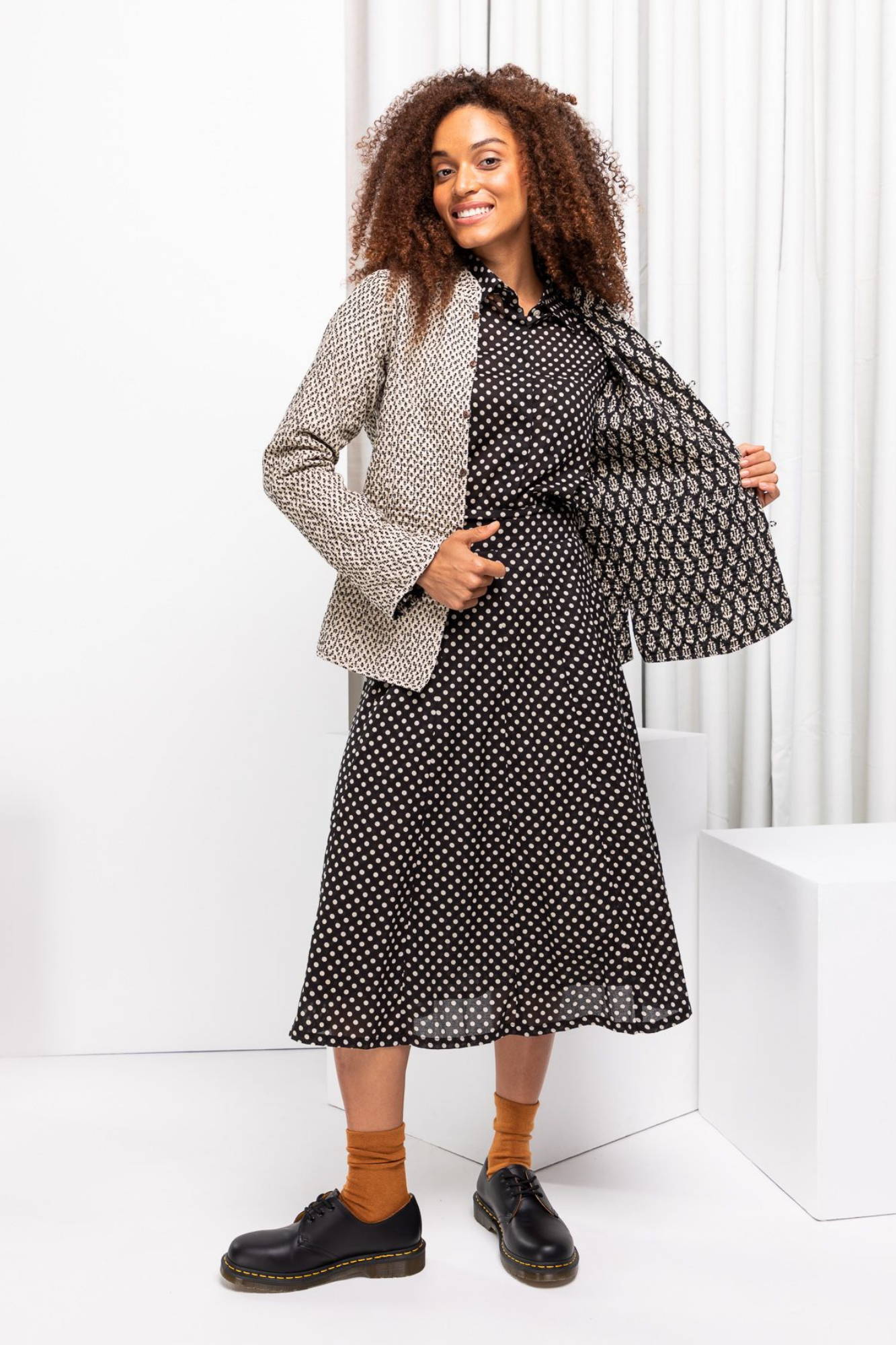 For our third Boom Shankar workwear outfit (above) we've gone for a little matchy matchy, because we think wearing matching prints ROCK!  The Metropolitan Shirt in Newtown is a great classic design that can be worn with so many different things, but we love matching it with the Grand Skirt in Newtown, which is made from the same cotton block print material and fully lined with a lovely matching fabric belt. We teamed it with the Bowie Jacket in Broadway, which is one of our truly unique pieces that has been hand-stitched by women artisans of Rajasthan, REVERSIBLE, and features our stunning Kantha 'gudri' embroidery. This jacket is truly a must-have for this winter and is so versatile and able to be matched with different prints and colours, for both work and play. Oh, and did I mention it's REVERSIBLE!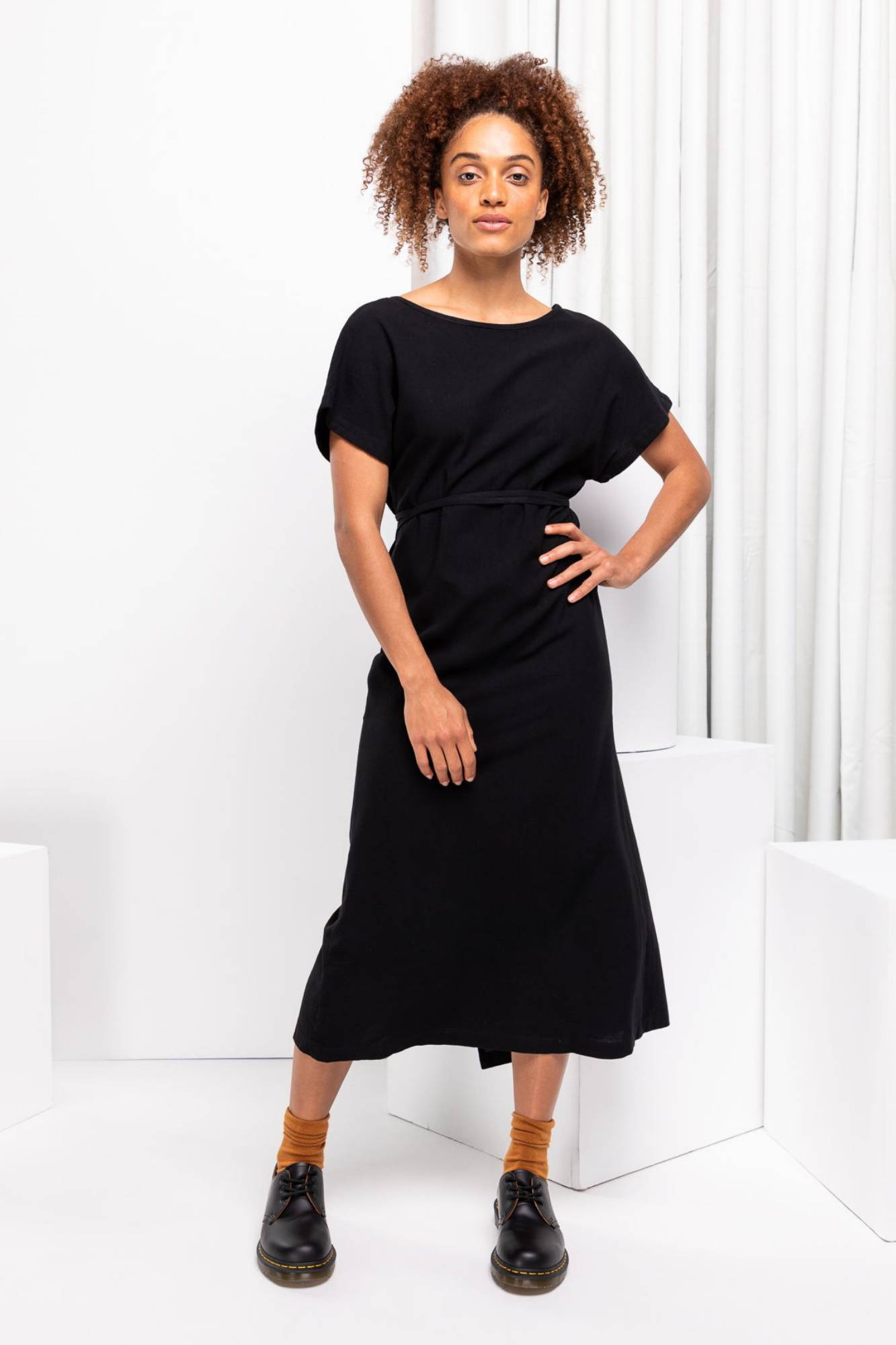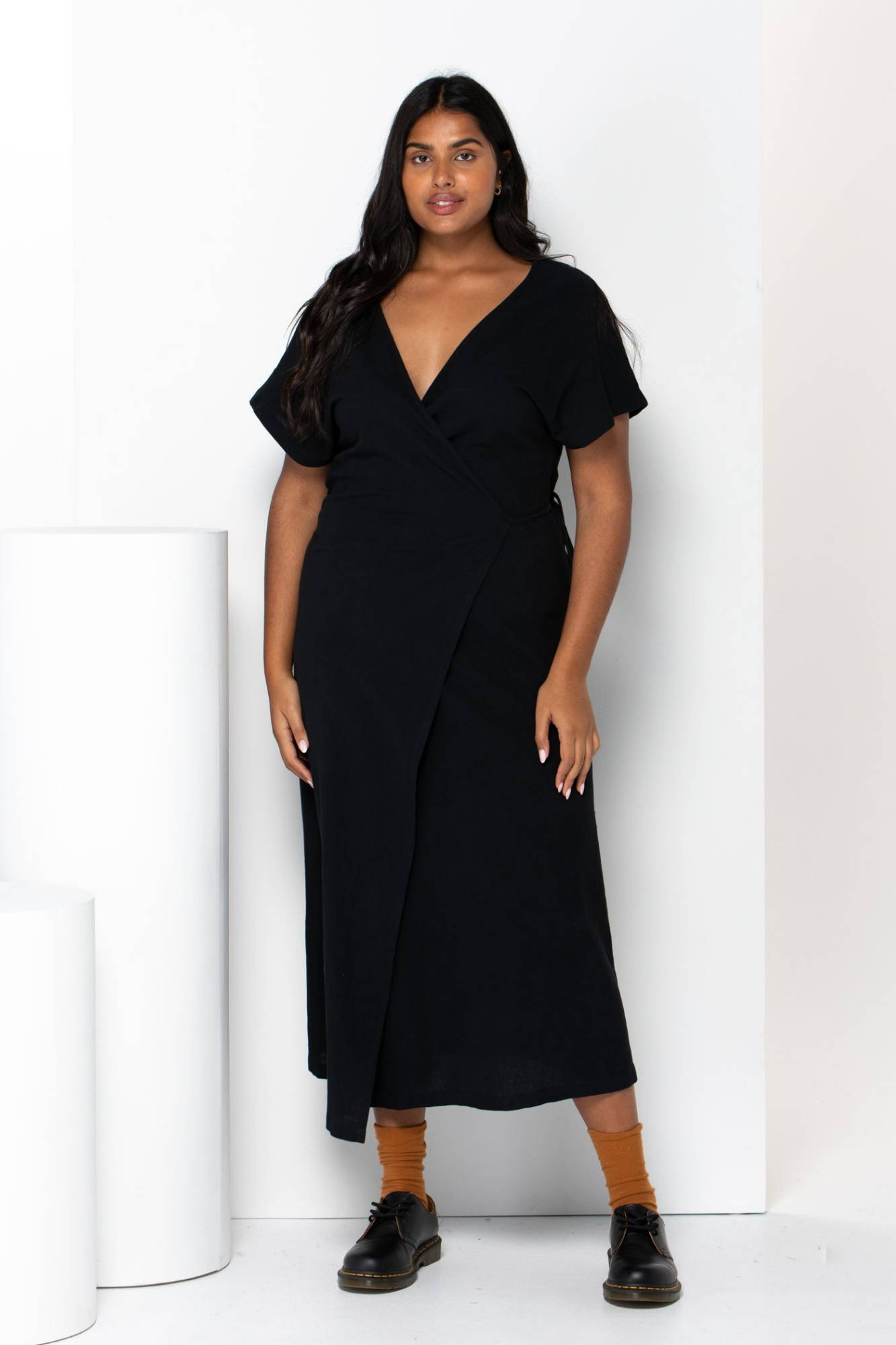 For our fourth Boom Shankar workwear outfit (above) we've gone for the classic cotton Memento Wrap Dress in Black. This dress is such a clever design as it can be worn back to front, for two completely different looks, meaning you get two dresses in one. What a score!! The Memento Dress is a flattering fit that suits all body types, with options to layer it up for winter (I personally love wearing one of our Boom Skivvy's under it for warmth and a splash of colour) or wearing it just as is for summer. They say every wardrobe needs a 'little black dress', so why not make it our Memento wrap one!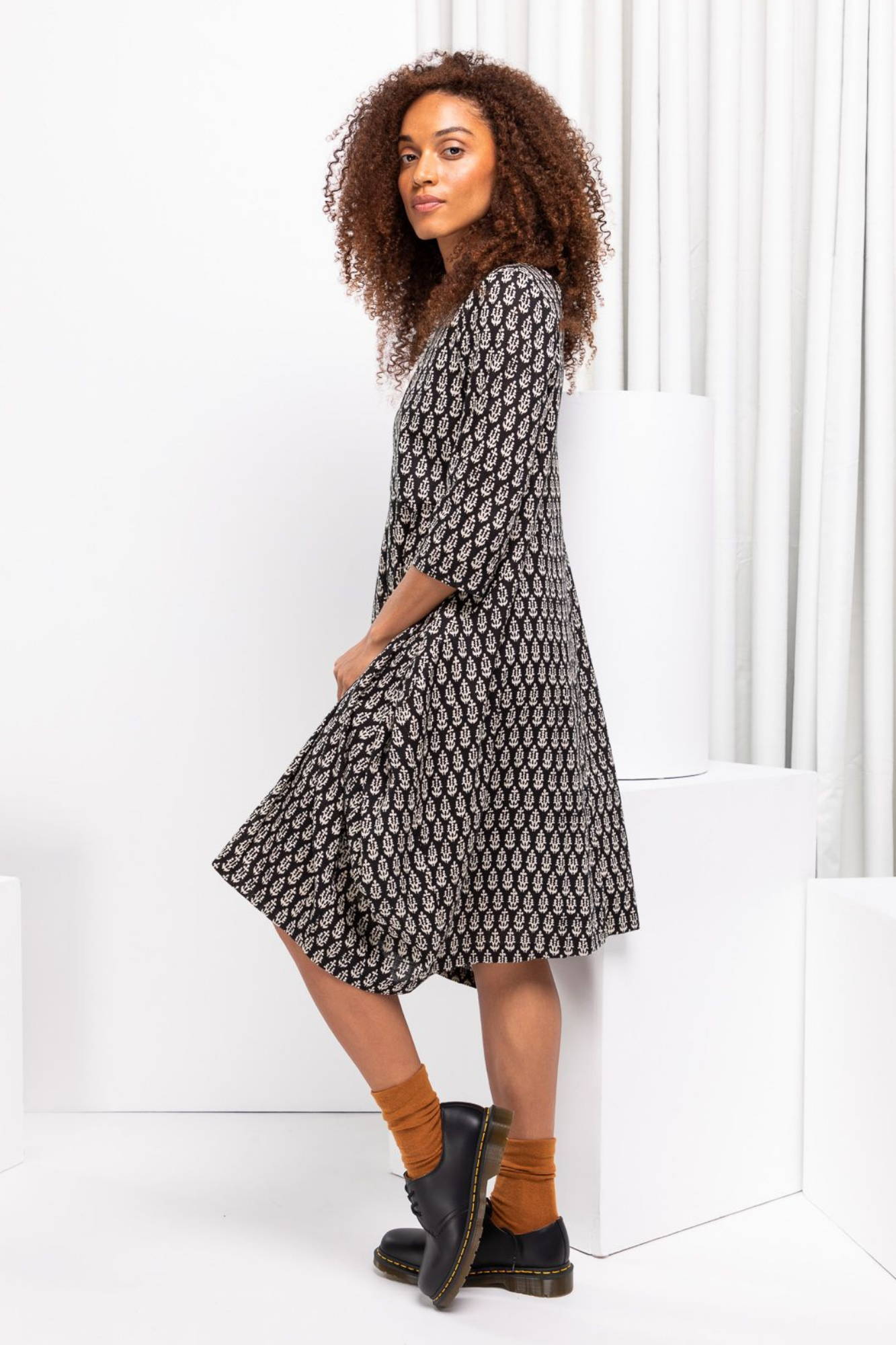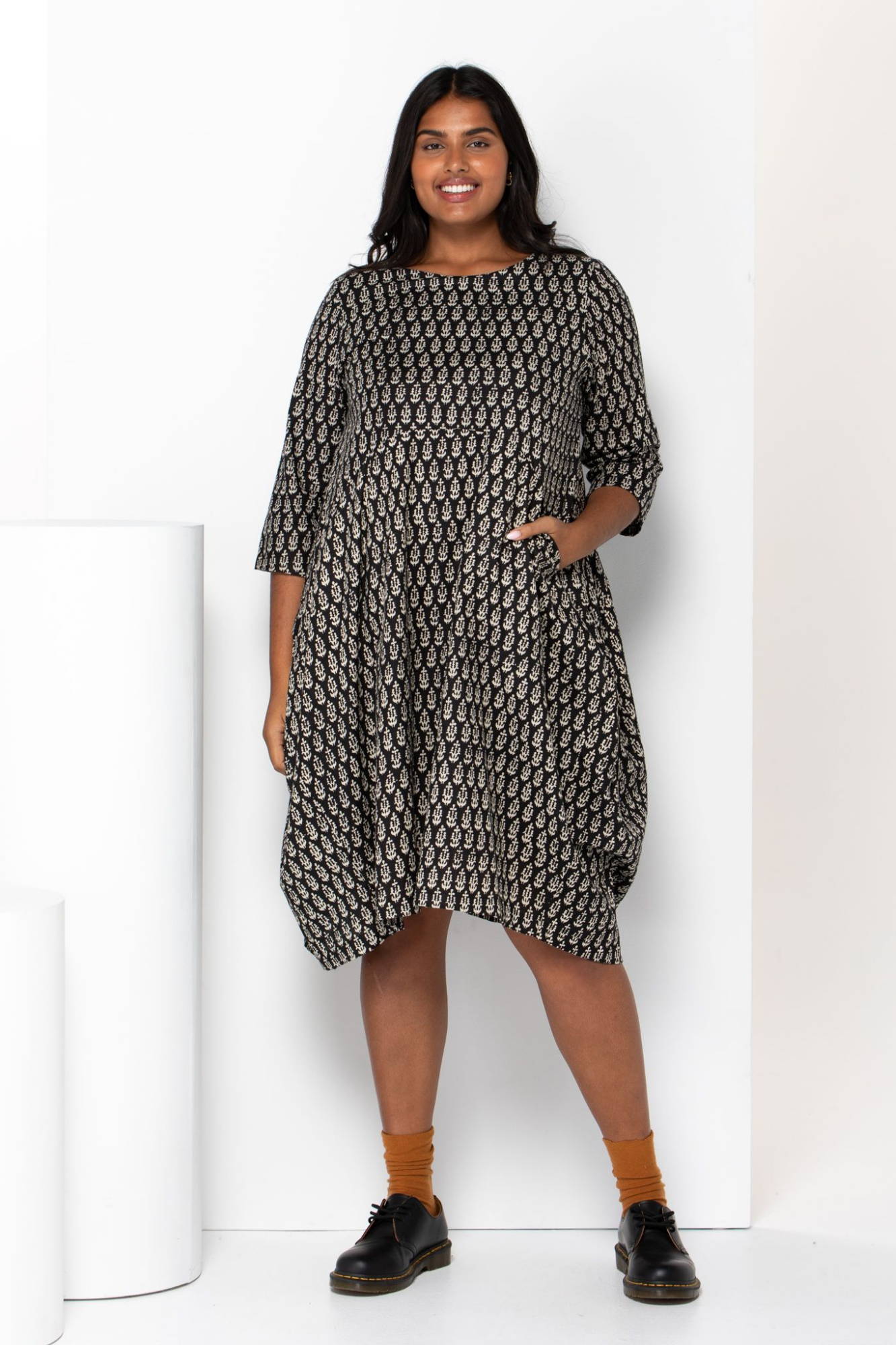 For our final Boom Shankar workwear outfit (on this blog anyway as there's heaps of other styles to explore and create) we've chosen the Elka Dress in Broadway, a chic and directional style dress with shaped side seams and pockets that create a sculptural yet flattering silhouette. This dress is so easy to wear, suits all body shapes, and is made with our beautiful printed block print cotton. We've matched it with the Dreams Coatigan in Black, our cosy winter staple made with 70% lambswool, for the ultimate stylish yet super comfortable winter workwear look. This outfit styles wonderfully with ankle boots or high boots, and either with or without stockings. 
🌼 🌺 🌼 🌺 🌼 🌺 🌼
If you're looking for more ideas of winter wear to see you through the work day, check out our special Work Wear Edit on our website as we've compiled lots of ideas of fun, but smart, options to make your day at work more BOOM. 
And remember, if you need a little personal help with your wardrobe styling, come visit us at our Hastings Street or Noosaville stores as our Boom girls are always there to assist and style you up for all occasions! 
41 Hastings Street, Noosa Heads ~ Monday to Sunday ~ 9am to 5pm
47 Gateway Drive, Noosaville ~ Monday to Friday ~ 10am to 4pm
🌺 🌼 🌺 🌼 🌺 🌼 🌺